Juror Bio
Katy Bergman Cassell earned an MFA in Metals/Jewelry/Enameling from Kent State University and a BFA in Enameling from the Cleveland Institute of Art in Ohio. She has worked as an archaeological illustrator in India and as a museum educator at the Metropolitan Museum of Art, the Cloisters, in New York, and at the Western Reserve Historical Society in Cleveland, OH, all of which continues to influence her art. She teaches metals and enameling the Fine Arts Center in Greenville, SC.
She was awarded a National Artists Teachers Fellowship to travel to England to work with British enamel artists, explore the Jurassic Coast, and tour the enameling archives at the Victoria and Albert Museum. She teaches workshops nationally, has been a South Carolina State Parks Artist-in-Residence, and was on the board of the Center for Enamel Art in Oakland, CA.
She recently exhibited her work in Taipei, Taiwan, as part of the Blaze International Enameling Exhibition and at the Morris Museum of Art in Augusta, GA. She has had eight solo exhibitions, the most recently at the Mesa Contemporary Arts Museum in Mesa, AZ and at Riverworks Gallery in downtown Greenville, SC. Her artwork has been recently been published on promotional material for the Society of North American Goldsmith's Exhibition in Motion, and the Richmond Art Center's Place as Landscape exhibition in California. Books and other publications include The Art of Enameling, 500 Enameled Objects, Metalsmith magazine, Cleveland Scene, At Home in the Upstate, and The Greenville News.
While she may always be a midwestern gal at heart, she is happy to call Greenville her adoptive hometown and lives with her husband, also a metal artist, and their two daughters. Her favorite place in Greenville is Paris Mountain.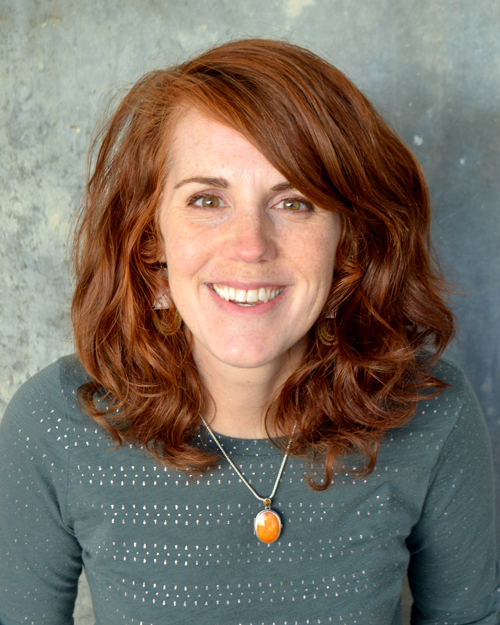 Juror's Statement
It was such an honor to jury the awards for this exhibition, so I will start by sending out a big thank you to all the participants and the Spartanburg Library. I was delighted to see the range of media, subject matter, and scale in the exhibition. It was fascinating to view the work of the students interspersed with the work of faculty and to search for possible connections in terms of technique, composition, and content. Because the work was created pre-pandemic, I wondered how different the show may look next year, and how the artists' work may grow and change in the future.
I saw so much possibility, potential, and glimpses of genius, it was very difficult to make decisions about the awards. My initial list had to be winnowed down, so I ask the exhibitors to take heart, and know that no matter how much a juror strives to be a fair, unbiased judge of quality, ultimately, the task of jurying is subjective. As I lingered in the exhibition, I found there were certain pieces that held my attention, that invited me to re-visit them over and over again. They asked me to lean in close and search their textures, shapes, patterns, colors, and imagery for meaning. They asked me to pause. They may have commanded it. I bring 20 years of teaching and practicing art to the table, and yet, I am always delighted to discover something new. I applaud the work of all the participants in the show.
Thank you for sharing your artistic practice with me and your community.