Teen Read Week has morphed into TeenTober, a new nationwide initiative each October to highlight the innovative ways libraries help teens learn new skills and fuel their passions, both inside and outside the library.
To celebrate TeenTober, we're challenging teens to create! Design a bookmark and/or a sticker for a chance to win a $75 gift card of your choice. There's no theme and multiple entries are welcome! One winner will be chosen in each category and winning designs will be professionally printed and distributed at all SCPL locations and during outreach events. Templates can be found below and at all of our Libraries.
The Teen Design Challenge is open to teens ages 12-18 or in grades 7-12 and runs October 1st-31st. To be eligible to win, participating teens, or someone living at the teen's permanent residence, must be a full-privilege Spartanburg County Public Library cardholder. Winners will be announced in November!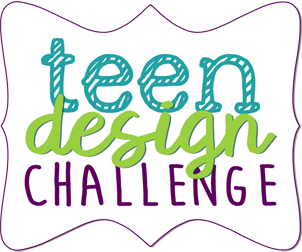 Bookmarks must be 2" x 5.5" and stickers must be 2.5" circles with digital entries at least 300 dpi and saved as a .jpg, .pdf, .tiff, or .eps. Entries must be accompanied by the artist's name, address, phone #, age and grade in school, and can be turned in to any Spartanburg County Public Library location or emailed to teens@infodepot.org.